What is included in the service?
The service is done at the client's location. The washing includes:
The washing is done with a special machine which sprays water mixed with detergent and immediatly sucks it back. This way the upholstery gets only a tiny bit wet and the car is ready to use in a few hours.
The client should be able to provide access to water and electricity within 50 meters of the car.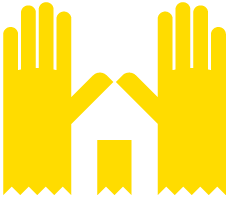 Domestina Standard
Each cleaning company on the platform performs this service according to the Domestina standard . The standard guarantees that no matter which contractor from the platform you choose - they will perform all the activities listed in the description of the service. The Domestina standard ensures that all domestina.bg cleaning companies work in unison with our high criteria.
Top contractors
Rating and comments from clients
Amazing prices
Direct competition between the contractors
Quick solution
Online booking without screening, book even for tomorrow
Testimonials
RATING: | 24/03/2023
Trappier J.
about
Bonka K.
RATING: | 22/03/2023
Christo M.
about
Antoniya Pantaleeva
RATING: | 22/03/2023
Anastasiia D.
about
Maya T.
RATING: | 25/03/2023
Rajesh R.
about
Ivanka V.
RATING: | 25/03/2023
philippe c.
about
Petya L.
RATING: | 27/03/2023
George P.
about
Lidiya N.
Frequently Asked Question
What machines are being used?
We require all companies which offer the service on the domestina.bg platform, to use a special machine which, along with the washing, also dries up the interior. The goal is to to make sure that you'll be able to use your car again as soon as possible after the washing is complete.
How to select a cleaning company?
Domestina provides a Recommended Choice based on multiple criteria which represent persistency, stable quality, fair price and professionalism.
If you have any questions, don't hesitate to contact us
business days between 9:00 and 18:00