What is included in the service?
Windows(double sided) and window frames;
Blinds;
The service providers at Domestina work with professional detergents and machines and are much more effective in their work than the average person. Good preparation, equipment and proper technique are a prerequisite for excellent work without compromise and without risk.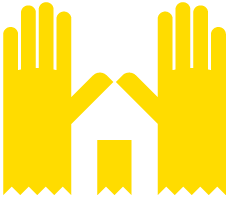 Domestina Standard
Each cleaning company on the platform performs this service according to the Domestina standard . The standard guarantees that no matter which contractor from the platform you choose - they will perform all the activities listed in the description of the service. The Domestina standard ensures that all domestina.bg cleaning companies work in unison with our high criteria.
Top contractors
Rating and comments from clients
Amazing prices
Direct competition between the contractors
Quick solution
Online booking without screening, book even for tomorrow
Testimonials
RATING: | 20/09/2023
Anastasiia D.
about
Ekip Svezhina
RATING: | 13/09/2023
Jonas T.
about
Zornitsa I.
RATING: | 04/09/2023
Latifa A.
about
Galina Bekyarova
Frequently Asked Question
What is the price?
Every company on the platform can work at a different price depending on what detergents, tools and machines it uses, what rating does it have and what how big their team is. After selecting the windows and blinds you want cleaned, Domestina will show you the prices and descriptions of all providers who can do the job your area.
Can it be booked big business building?
Our business services are not yet available online. Please email us at info@domestina.bg with your requirements and we will do our best to find you a solution.
Feedback
After the job is done, you will be able to comment and evaluate the provider's professionalism. Your rating will affect the overall rating of your company, and your comment will be visible to all future users.
How to select a cleaning company?
The easiest solution is to select Recommended Choice from Domestina. The platform, based on multiple criteria, which are an expression of persistency, professionalism and accumulated expertise, can determine the best choice for your cleaning.
If you have any questions, don't hesitate to contact us
business days between 9:00 and 18:00