What is included in the service?
Windows(double sided) and window frames;
Blinds;
The service providers at Domestina work with professional detergents and machines and are much more effective in their work than the average person. Good preparation, equipment and proper technique are a prerequisite for excellent work without compromise and without risk.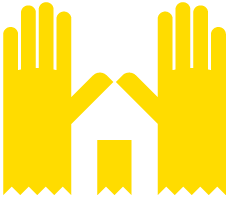 Domestina Standard
Each cleaning company on the platform performs this service according to the Domestina standard . The standard guarantees that no matter which contractor from the platform you choose - they will perform all the activities listed in the description of the service. The Domestina standard ensures that all domestina.bg cleaning companies work in unison with our high criteria.
Top contractors
Rating and comments from clients
Amazing prices
Direct competition between the contractors
Quick solution
Online booking without screening, book even for tomorrow
Testimonials
RATING: | 31/05/2023
Sinobia H.
about
Galina Bekyarova
RATING: | 25/05/2023
David K.
about
Martina D.
RATING: | 26/05/2023
Loic P.
about
Mariya Atanasova
Frequently Asked Question
What is the price?
The price is determined by the number and the type of windows in the property. Every company sets its own prices depending on the detergents and tools it uses as well as its expertise and work quality.
Why book through Domestina?
Domestina is the place where you can compare the offers from all providers on one screen - the competition guarantees a fair price. Don't forget that at the end of the visit you rate the performance of the provider. You rating directly influences the amount of work they get through the platform, which makes them extra careful.
If you have any questions, don't hesitate to contact us
business days between 9:00 and 18:00